Museum - "Ju-Halle" Wunstorf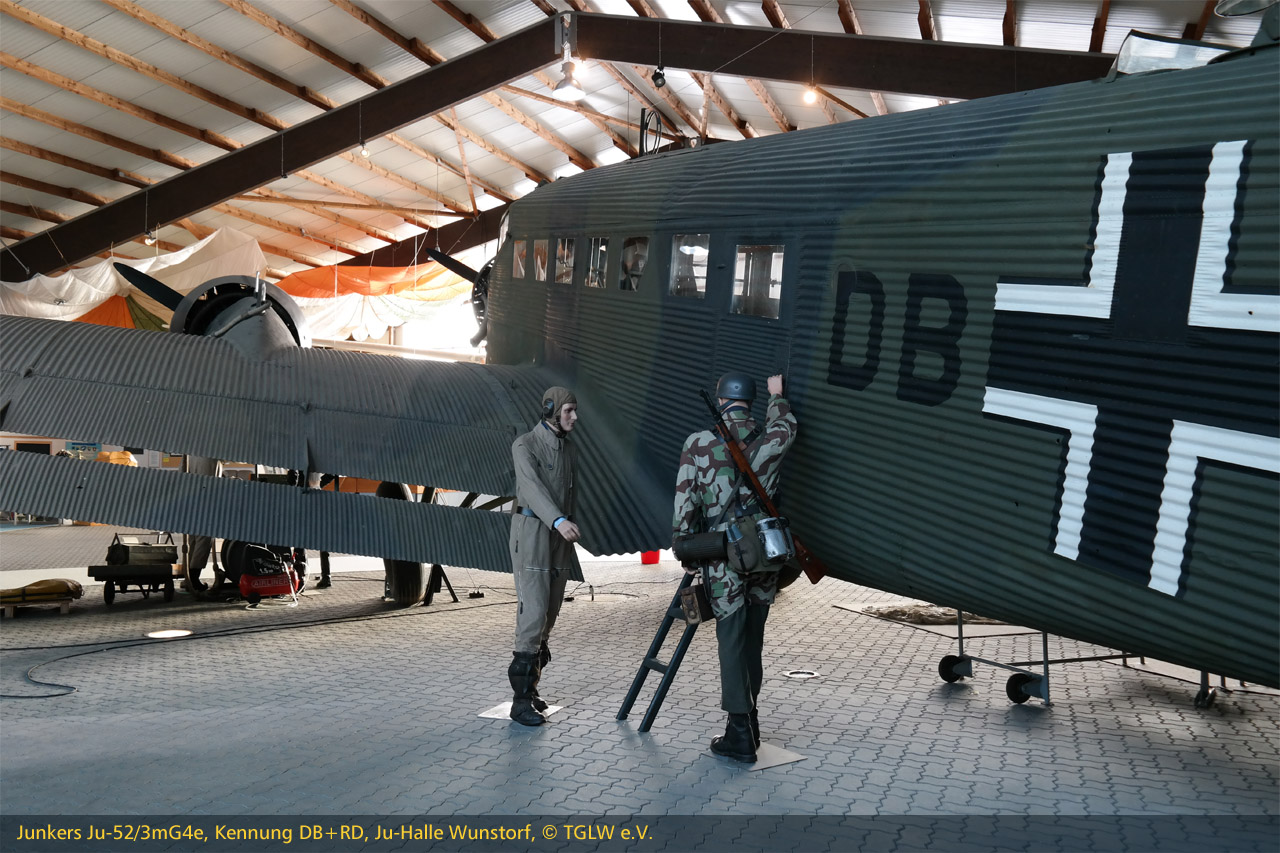 Due to the necessity of making our Ju-52 accessible to visitors, a place had to be found in the late 80's. In coordination and by the support of the air transport wing 62 an area in front of the former main guard of the airbase could be made available as a museum area. In 1988, the construction of a hall began, which was completed in 1989.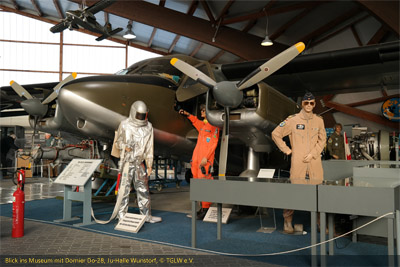 In the course of the following years, the collection was continually expanded by numerous exhibits from World War II, the Berlin Airbridge, the early years of the Bundesluftwaffe and the recent history of the airbase.
In the meantime, a well-documented military-historical collection has emerged, which is supplemented temporarily by special exhibitions on several topics.

On the surrounding open-air area there are many aircraft samples that the Bundesluftwaffe has operated on Wunstorf airbase since its formation. During the opening hours on Sunday, our latest exhibit, a C-160D Transall, is also open for the public. So you can take a look into the cockpit and the cargo bay of that aircraft.
Our museum staff will gladly answer your questions.
In addition, The museum-shop offers you a collection of special literature and gifts.
We're glad to see you soon!